The Daewoo Battery is an extraordinary and fully compatible battery with the Pakistani environment is available in Pakistan from the First Treet Manufacturing company at the best price. They are manufacturing a wide range of maintenance free batteries for automotive (Cars, etc) and deep cycle batteries for the UPS and solar systems.


They are also making AGM batteries for UPS and solar systems. Below you can easily find Daewoo Battery price list 2023. This latest price list is valid for all cities in Pakistan.
Check also: Exide Battery Price and Models
You can buy Daewoo battery from the different dealers and outlets in Pakistan including Lahore, Karachi, Faisalabad, Rawalpindi, Multan, Peshawar, Islamabad, Gujranwala, and some online stores (OLX, Pakwheels, etc) are also offering these batteries. You can contact the company for the dealership or franchise.

Advertisement
پاکستان میں زیادہ تر یو پی ایس کے لیے استمال ہونے والی بیٹری گاڑیوں کے لیے بنی ہوتی ہیں
جب اس بیٹری کو یو پی ایس کے ساتھ استمال کیا جاتا ہے تو یہ بیٹری نہ ہی زیادہ بیک اپ دے پاتی ہیں اور نہ ہی بیٹری لائف زیادہ ہوتی ہے
جب کہ اس بیٹری کی لائف اور بیک اپ ٹائم زیادہ ہے اور یہ خاص طور پر سولر اور یو پی ایس کے لیے بنائی گئی ہے
یہ کمپنی دو قسم کی بیٹری بنا رہی ہیں.
١. مینٹیننس فری بیٹری گاڑیوں کے لیے
٢.ڈیپ سائیکل بیٹری یو پی ایس اور سولر پینل کے لیے
بیٹری کی قیمت اور مزید معلومات کے لیے پیج کو نیچے کریں شکریہ
Check: Video of Company Production Facility
Daewoo Battery Price in Pakistan 2023, Price list, UPS, Car, Solar Panel, Models, info.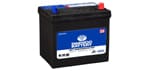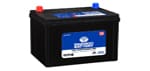 Daewoo Battery Contact details:
| | |
| --- | --- |
| Contact Number: | +92 (042) 111 999 000 |
| Head Office Address: | Plot No 72-B, PECO Rd, Quaid-e-Azam Industrial Area, Kot Lakhpat, Lahore, Punjab, Pakistan |
| E-mail: | "[email protected]" |
| Facebook Page: | "https://www.facebook.com/DaewooBatteryPakistan/" |
| Website | "daewoobattery.com" |
Daewoo Battery Price List 2023:
| Battery Type | Price |
| --- | --- |
| Daewoo DIB-110 | 13,500 |
| DIB-135 | 15,400 |
| DIB-165 | 18,600 |
| DIB-180 | 21,200 |
| DL-50 | 6,000 |
| DL-55 | 6,400 |
| DL-60 | 7,500 |
| DLS-65 | 7,900 |
| DLS-70 | 8,200 |
| DLS-85 | 9,700 |
| DLS-105 | 11,200 |
| DLS-120 | 12,700 |
| DR-46 | 5,400 |
| DR-60 | 7,500 |
| DRS-65 | 7,900 |
| DRS-70 | 8,200 |
| DRS-85 | 9,700 |
| DRS-105 | 11,200 |
| DRS-120 | 12,700 |
Daewoo battery is available in two categories:
100% Maintenance Free Batteries for the Automotive.
Deep cycle batteries for the UPS and Solar panel systems.
1. 100% Maintenance Free Batteries for the Automotive:
Specially designed for Automotive.
100% Maintenance Free.
Heavy calcium plates.
Ready-to-use.
Highest CCA.
Spill-proof Technology.
Korean Technology.
These batteries are specially designed with Korean technology for the automotive with spill-proof technology and available in different sizes. You do not need to check or refill electrolyte throughout the life cycle. It comes with recharge, so you just need to connect it to your car. Its highest CCA (Cold Crank Amperage) provides fastest automotive engine startup even in cold weather conditions in Pakistan. This battery is compatible with Car (Honda City, Civic, Toyota Corolla, Hilux, Suzuki Mehran, Cultus, Wagon R, Cultus, Bolan,  Swift, Pickup, etc), SUV, Tractors, Truck, Bus, Heavy Vehicles, etc.
2. Deep cycle batteries for the UPS and Solar panel systems.
Longest Life.
Longest Backup Time.
Less Maintenance.
Thicker Plates.
Heaviest weight.
Korean Technology.
The ordinary batteries give you less backup time with high maintenance costs. But Daewoo batteries is specially designed with Korean technology for the UPS and solar panel system. Its deep discharge rate gives you the longest power backup time and thicker plates increase its life. You can use these high-quality lead-acid batteries in your Home, Office or factory with UPS and a solar panel system. These are available in different sizes and customers can buy them according to their requirement. Each product consists of a different number of plates according to the size of the product.
Battery Structure:
High-class Air vent caps.
Connection Weld System.
New Design of Grid types.
Past Formulation.
Strong Separators.
Health Indicator.
Flame Arrester.
Minimizes acid leakage.
Blocks fire from outside.
Special design for resistance to vibration & damages by shock.
An eco-friendly material is used.
Special Additives.
Its new design of grid types sustains power for the most extended time period, maximizes electric flow, and performs better corrosion resistance by reinforcing the thickness of the grid. The  Tetrabasic Lead Sulfate is applied to each positive plate to improve the life cycle.
Daewoo Battery Warranty:
The manufacturer of Daewoo battery is providing 1-year free replacement warranty. If your product stops working before the warranty expiry date, you can replace it with a new one from the company dealer, shop, etc. The warranty card comes with each product; you must fill this card from the seller.
Free Home Delivery and Installation:
Another great service for the customers of Lahore is Free home delivery and installation service for UPS and Automotive batteries. You need to call (042) 111 999 000 and they deliver a product with cash on delivery service.
Care:
Keep it above the ground.
Place it near the window.
Buy only newly manufactured.
Keep the caps and terminal clean.
Use good quality terminal and high-gauge wire for the connection.
Use only reputed brand Inverter.
Use only distilled water.
After some time, white powdery corrosion occurs around the terminal. You can clean this by pouring the hot water on it.
Do not keep it idle for more than 3 Days.
Price List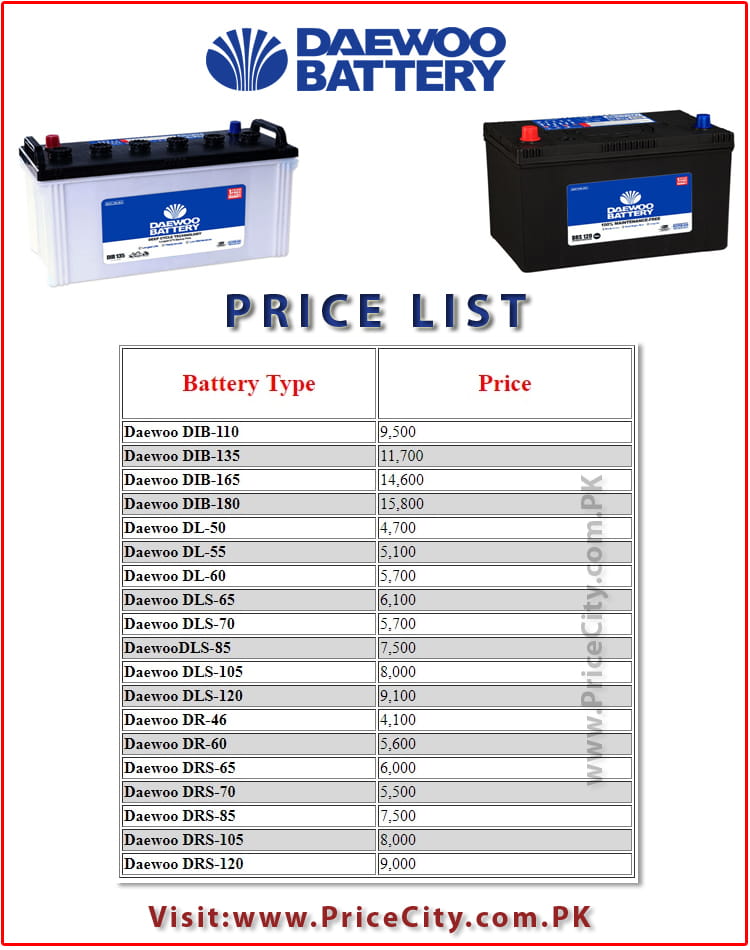 Authorized Dealers:
You can buy Daewoo batteries from almost every city in Pakistan. Some authorized dealers are: Check it now
Check batteries of other brands:
Disclaimer: We tried our best, but we cannot guarantee that the Price & other info. of products on this page is 100% correct (Human error is possible). For correct Specs & Price always visit the nearest local shop. We (PriceCity.com.PK) does not sell any product. We only provide specifications, features, and prices in Pakistan of different products from different stores around Pakistan.
This price is valid in all cities of Pakistan including Karachi, Lahore, Islamabad, Faisalabad, Multan, Rawalpindi, Hyderabad, Gujranwala, Bahawalpur, Peshawar, Quetta, Gilgit.
Tags: Daewoo battery price in Pakistan 2022, Daewoo battery dealers, Daewoo Battery price list, Dealers in Lahore, Dealers in Karachi.